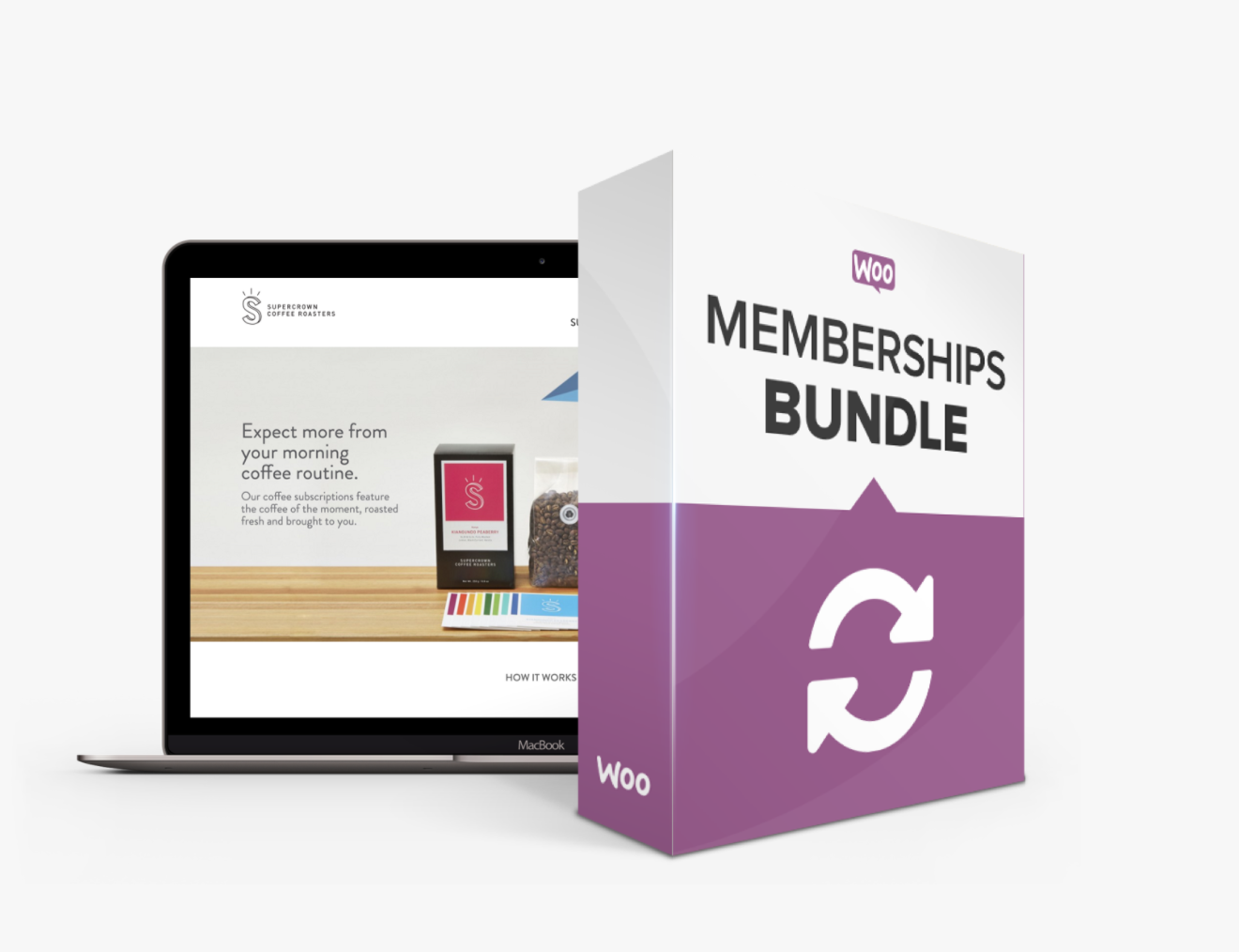 Our WooMembers Bundle consists of 19 products that allow you to create a membership site with maximum flexibility.
To get started with setting up your Memberships site, refer to our documentation and videos for each plugin/theme.
Create Membership Tiers/Pricing ↑ Back to top
WooCommerce Memberships
WooCommerce Subscriptions
WooCommerce Name Your Price
Offer Downloads
WooCommerce Subscription Downloads
Collect Recurring Payments ↑ Back to top
Our child themes work with the free Storefront theme, which must first be installed.
Arcade
Bistro
Bookshop
Boutique
Deli
Galleria
Homestore
Hotel
Outlet
Petshop
Pharmacy
Proshop
Stationery
Toyshop
How many sites can I use this bundle for? ↑ Back to top
A single site.
Is it possible to buy a 5-site or 25-site license? ↑ Back to top
No. The WooMembers Bundle already offers a number of products at a discount, and our 5-site and 25-site licenses are heavily discounted, so these special prices cannot be combined.