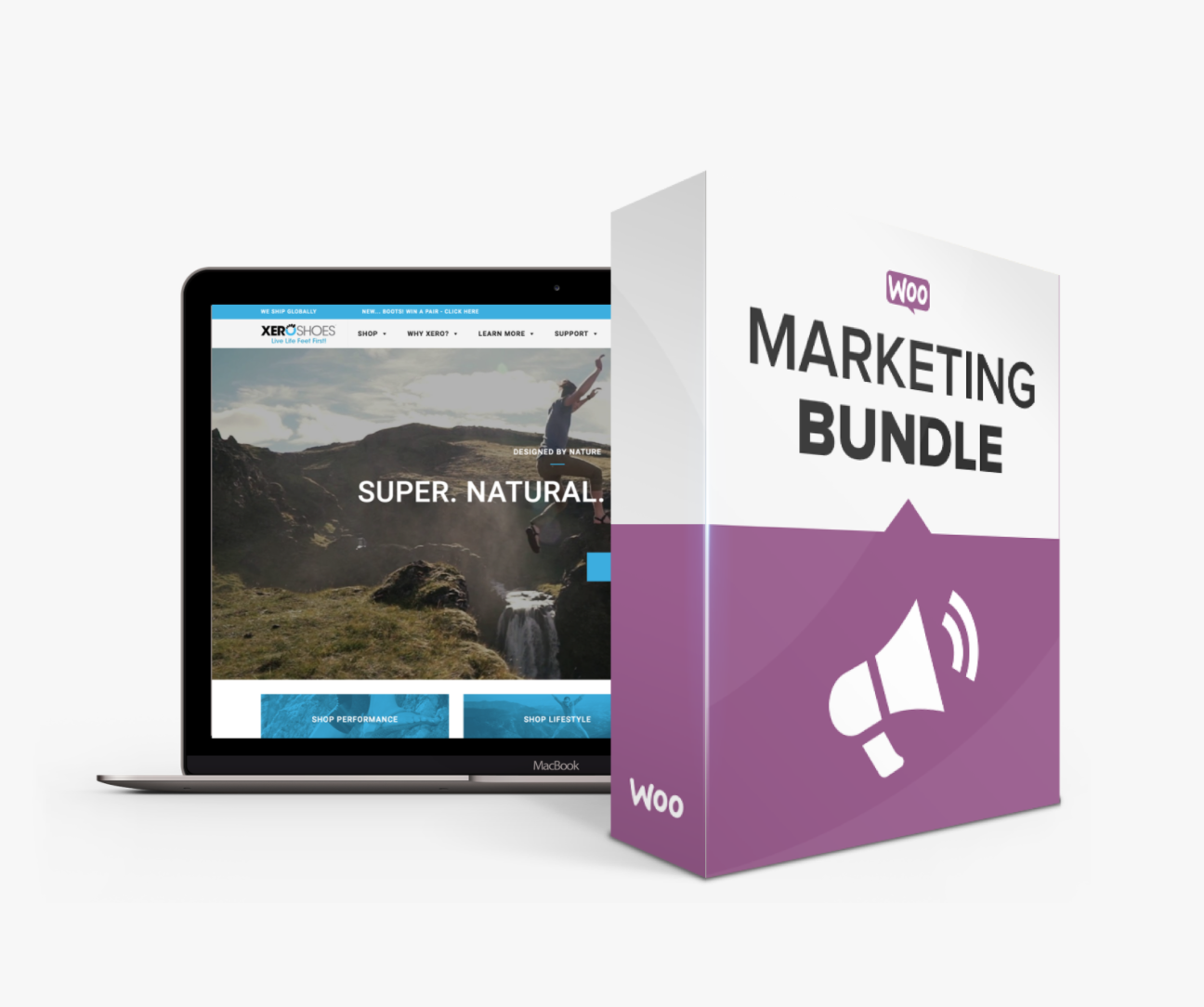 Our WooMarketing Bundle consists of six products that give you the power to promote your business, and engage and reward customers to encourage first-time and repeat sales.
To get started with Marketing your products and services, refer to our documentation and videos for each plugin.
Drive Traffic to Your Store ↑ Back to top
Offer Discounts, Reward Loyalty ↑ Back to top
Dynamic Pricing
Points and Rewards
Personalize Marketing, Sell More ↑ Back to top
How many sites can I use this bundle for? ↑ Back to top
A single site.
Is it possible to buy a 5-site or 25-site license? ↑ Back to top
No. The WooMarketing Bundle already offers a number of products at a discount, and our 5-site and 25-site licenses are heavily discounted, so these special prices cannot be combined.