WooCommerce Store Credit creates store credit coupons that enable customers to make multiple purchases until the total value specified is exhausted or until the coupon expires.
Download the .zip file from your WooCommerce account.
Go to: WordPress Admin > Plugins > Add New to upload the file you downloaded with Choose File.
Activate the extension.
More information at: Installing and Managing Plugins.
To create a Store Credit coupon:
Go to: WooCommerce > Coupons > Add Coupon.

Select Store Credit in the dropdown next to Discount Type.
The remainder of functions are managed similarly to other coupon types. More info at: Coupon Management.
3. Publish.
Store Credit coupons can be used for multiple purchases until the credit is reduced to 0. For example, a $50 store credit voucher used at Checkout for a $30 purchase will allow for a future purchase of $20 or until the total value expires or is exhausted. Customers can even buy products worth more than the remaining store credit and just pay the difference at checkout.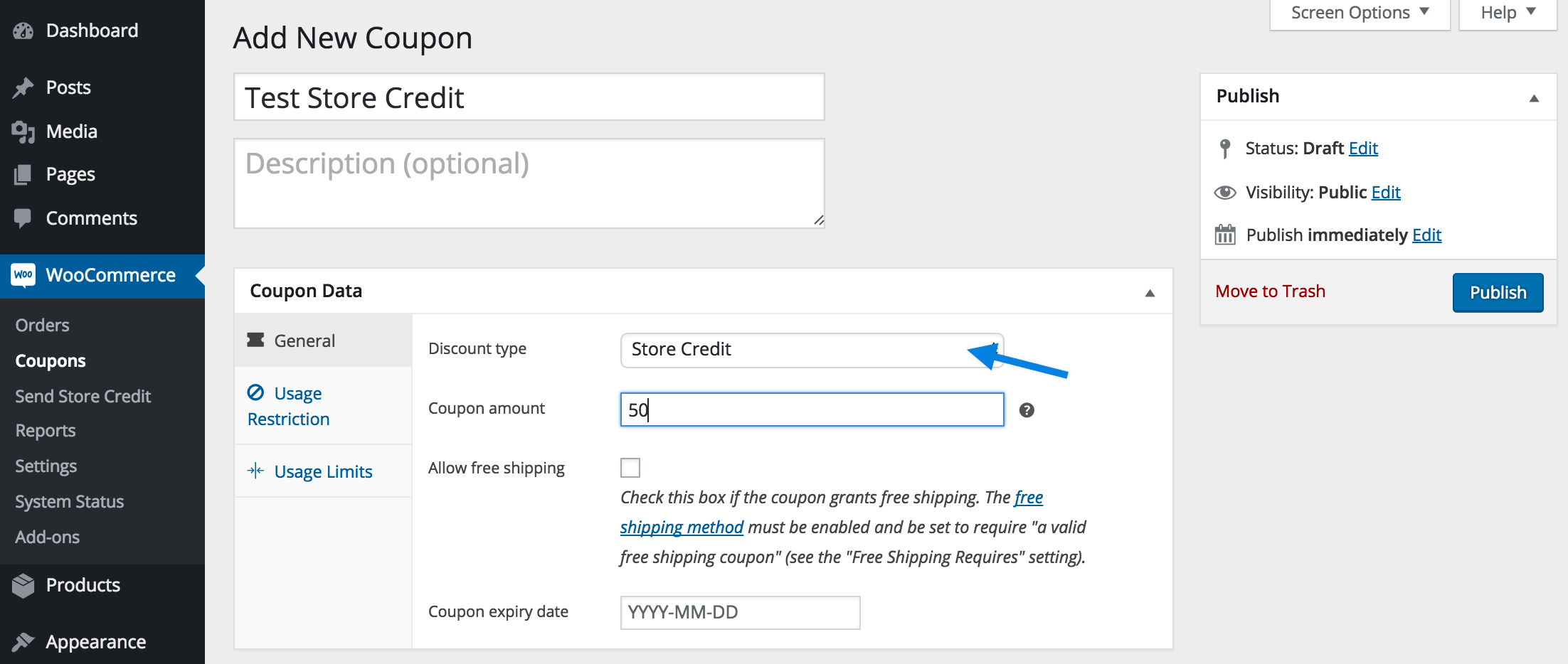 To send store credit to a specific user:
Go to WooCommerce > Send Store Credit.

Enter the Email Address of the customer you wish to grant store credit, and the Credit Amount you wish to give.

Select Generate coupon and email customer.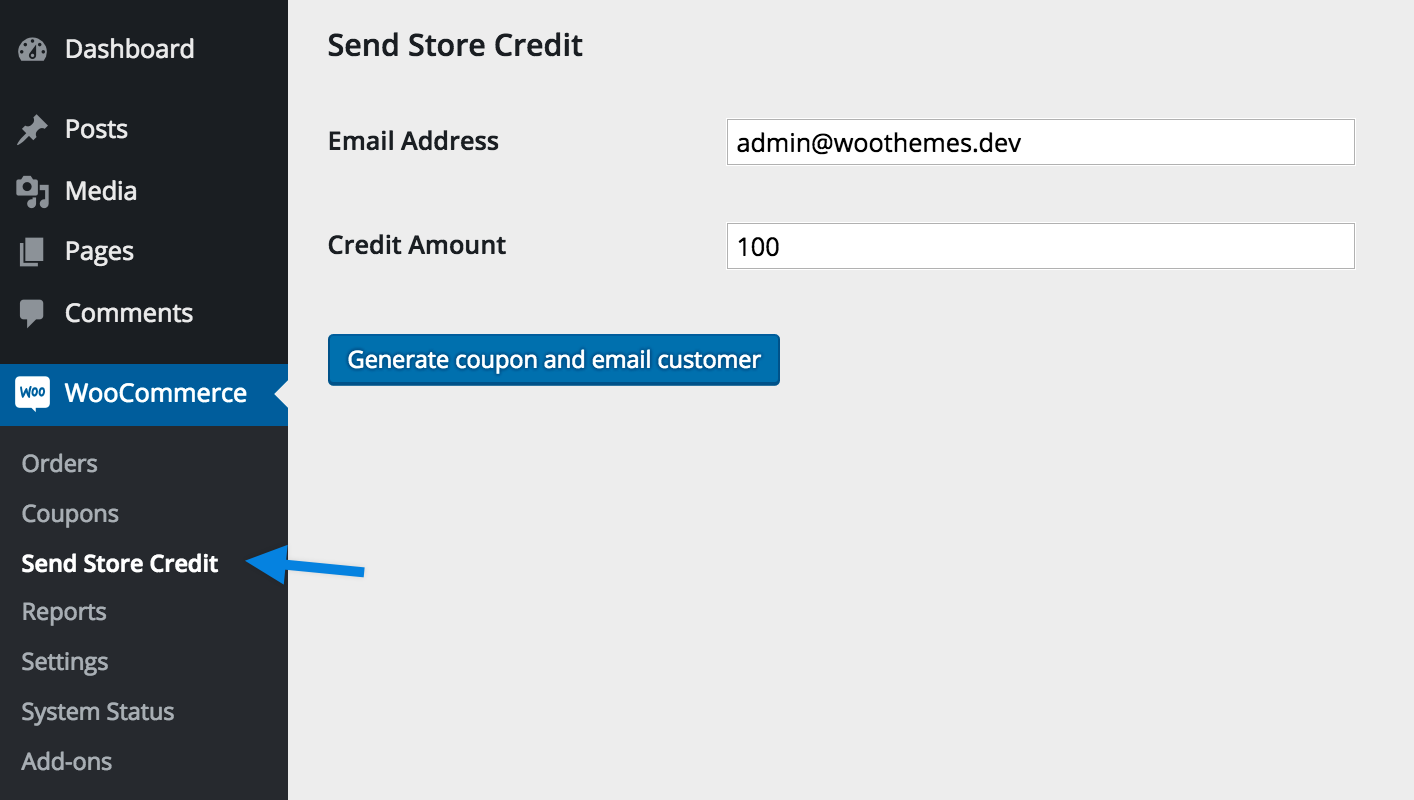 The coupon is generated and restricted to the email address assigned (no other users), and the customer receives it via email.
Email will look similar to:
On the My Account page of the customer, the available credit is displayed with the coupon code to redeem it:
All Store Credit coupons can be used similar to other coupons: On the Cart and the Checkout page:

Note:
This is a
Developer level
 section. If you are unfamiliar with code and resolving potential conflicts, select a
WooExpert or Developer
 for assistance. We are unable to provide support for customizations under our 
Support Policy
.
Modify email sent
To change, modify, replace or override the email sent from Store Credit, use this snippet:
Create a folder called woocommerce in your theme's folder.
Make a copy of the file /plugins/woocommerce-store-credit/templates/customer-store-credit.php and place it in the new yourtheme/woocommerce folder.
Add the code snippet to the functions.php in your theme's folder.
Edit the email template by making changes in /plugins/woocommerce-store-credit/templates/customer-store-credit.php