Having a customizable e-commerce platform means that there are a lot of available settings to tweak. The Setup Wizard takes you through all necessary steps to set up your store and get ready to start selling!
Immediately after activating the plugin, you are taken to the Setup Wizard. You can use the wizard, or skip it and manually set up everything.
The first page will ask you to set up the location and currency of your store, as well as what type of goods you're planning on selling.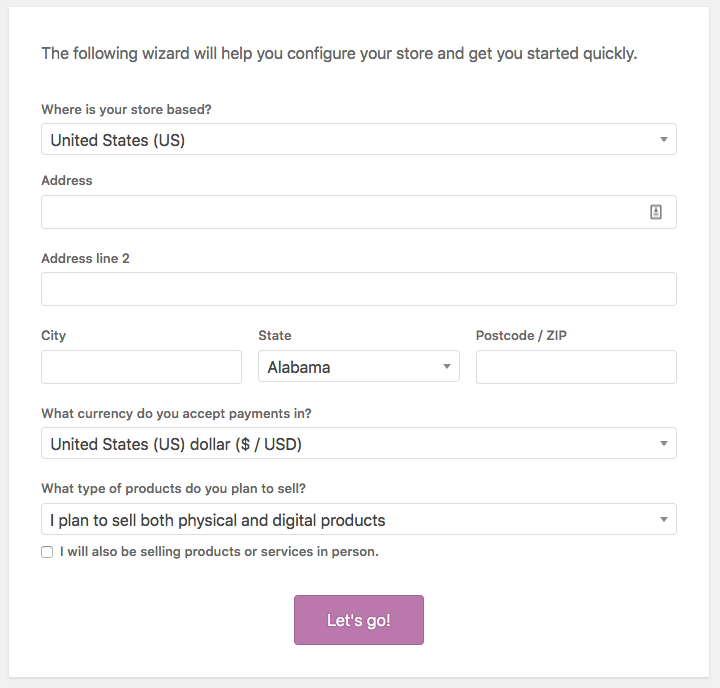 Choose how you want to be paid.
PayPal powered by Braintree and/or Stripe — free and separate plugins we maintain — are downloaded automatically from WordPress.org
You can create a new Stripe account if you don't have one already
Enter the email address associated with your PayPal account, if selecting Paypal Standard as a payment gateway
USPS Shipping can be enabled for your store if you reside in the United States. Select the unit of measurement for weight and dimensions from the dropdown (all locations). Canada Post rates can be pulled in for calculating shipping, if you're based in Canada.
*Store owners outside the United States and Canada will not see these options.
If you haven't yet chosen a theme, WooCommerce can automatically install and activate the Storefront theme. We also can automatically calculate taxes using the WooCommerce plugin.

Optionally activate the free Jetpack plugin for enhancements to your site and store.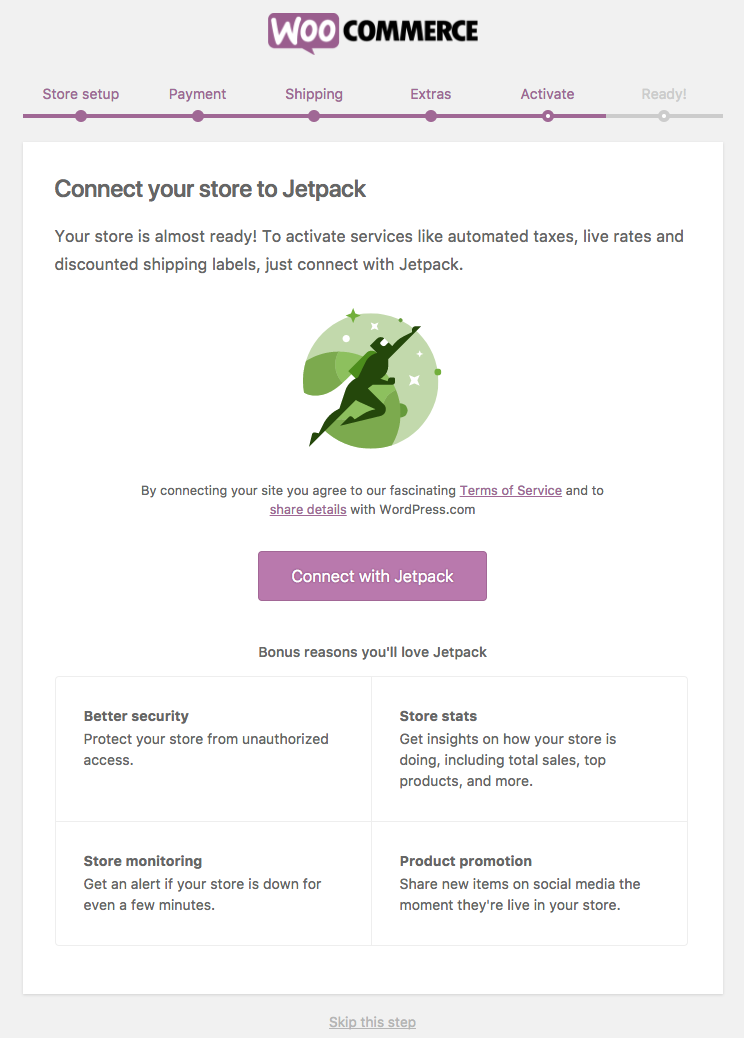 Setup Wizard is complete. You have the option to sign up for our newsletter, or you can get busy setting up your store with products.
Select the Create at product button.
Use the built-in Product Importer to upload products via CSV
Click an item at the bottom to access our setup guides and educational resources.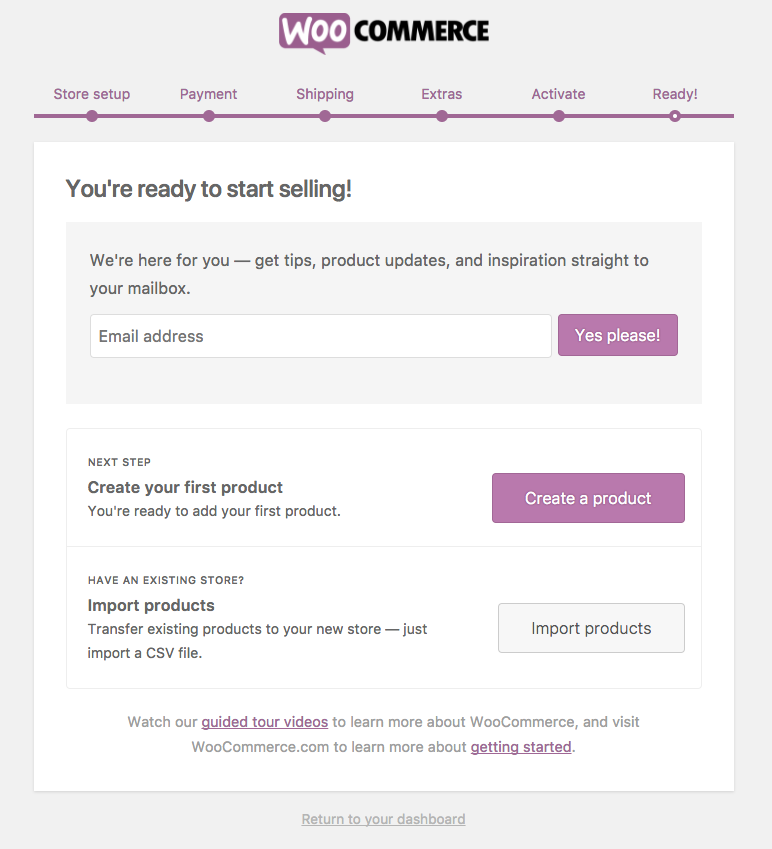 You can still run the Setup Wizard, even if you skipped it when installing WooCommerce. Go to: Help > Setup Wizard and select Setup Wizard.