Having a customizable eCommerce platform means that there are a lot of available settings to tweak. The Setup Wizard takes you through all necessary steps to set up your store and get it ready to start selling!
Immediately after activating the plugin, you are taken to the Setup Wizard. You can:
Use the wizard
Select 'Not right now' and set up everything manually
Use parts of the wizard, by completing and skipping steps as you like.
Location and currency of your store
What type of goods you plan to sell
Whether you sell goods and services in person
Whether you wish to participate in improving WooCommerce
There are a few possible scenarios, depending on:
Where your store is located
How you answered the question about selling goods and services in person
If you did NOT tick the box for selling in person, you are shown Stripe and PayPal:
If you did tick the box for selling in person – and you live in the U.S., Canada, Australia, Japan or the UK – you are shown Square, PayPal, and Stripe.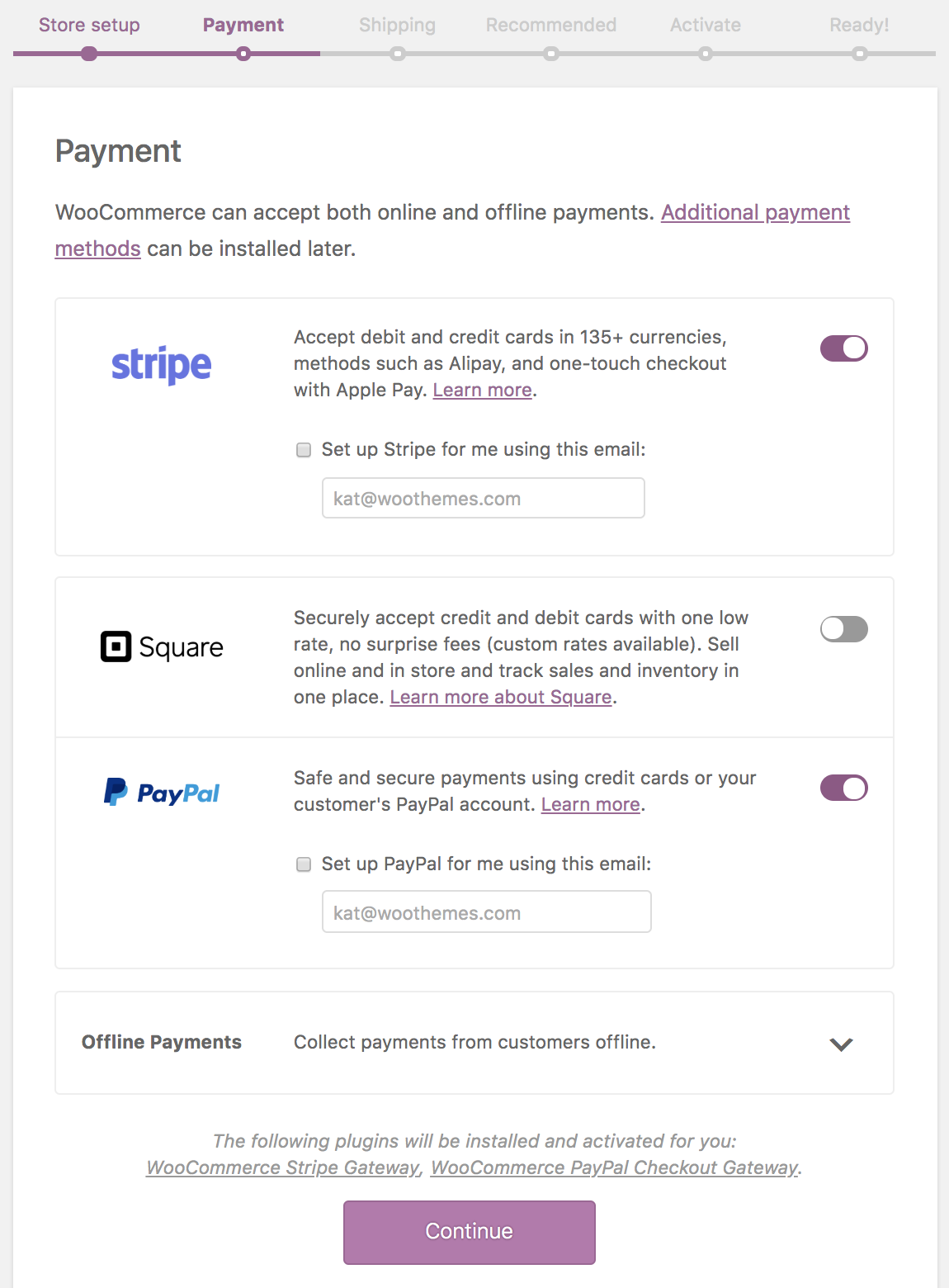 If you are located in Austria, Denmark, Finland, Germany, the Netherlands, Norway, Sweden, or the UK, you are also shown Klarna as a payment option.

If you are located in Australia or New Zealand, you are also shown eWAY as a payment option.

If you are located in South Africa, you are also shown PayFast as a payment option.
Choose how you want to be paid by sliding buttons on/off. All payment gateways offered in Setup Wizard are free plugins that are auto-installed and activated, if selected.*
*Payment gateways may also be deactivated and uninstalled, if you later decide to not use them. There is no obligation.
All store owners may also opt to accept Offline Payments by toggling the arrow, which opens a panel.
Print shipping labels at home (only available to US and Canada) – Tick box to opt in
Select a unit of measurement for weight and dimensions.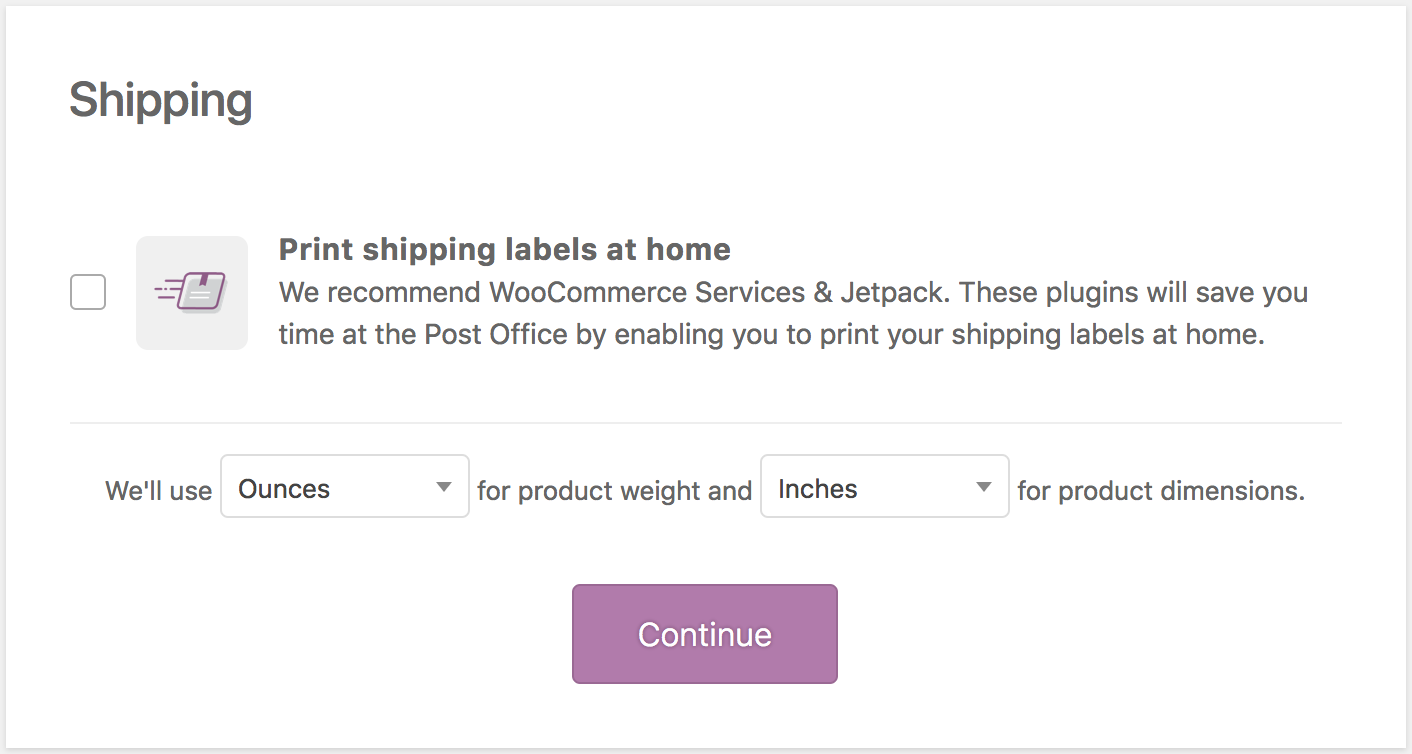 Depending on your store location, different options may be shown here.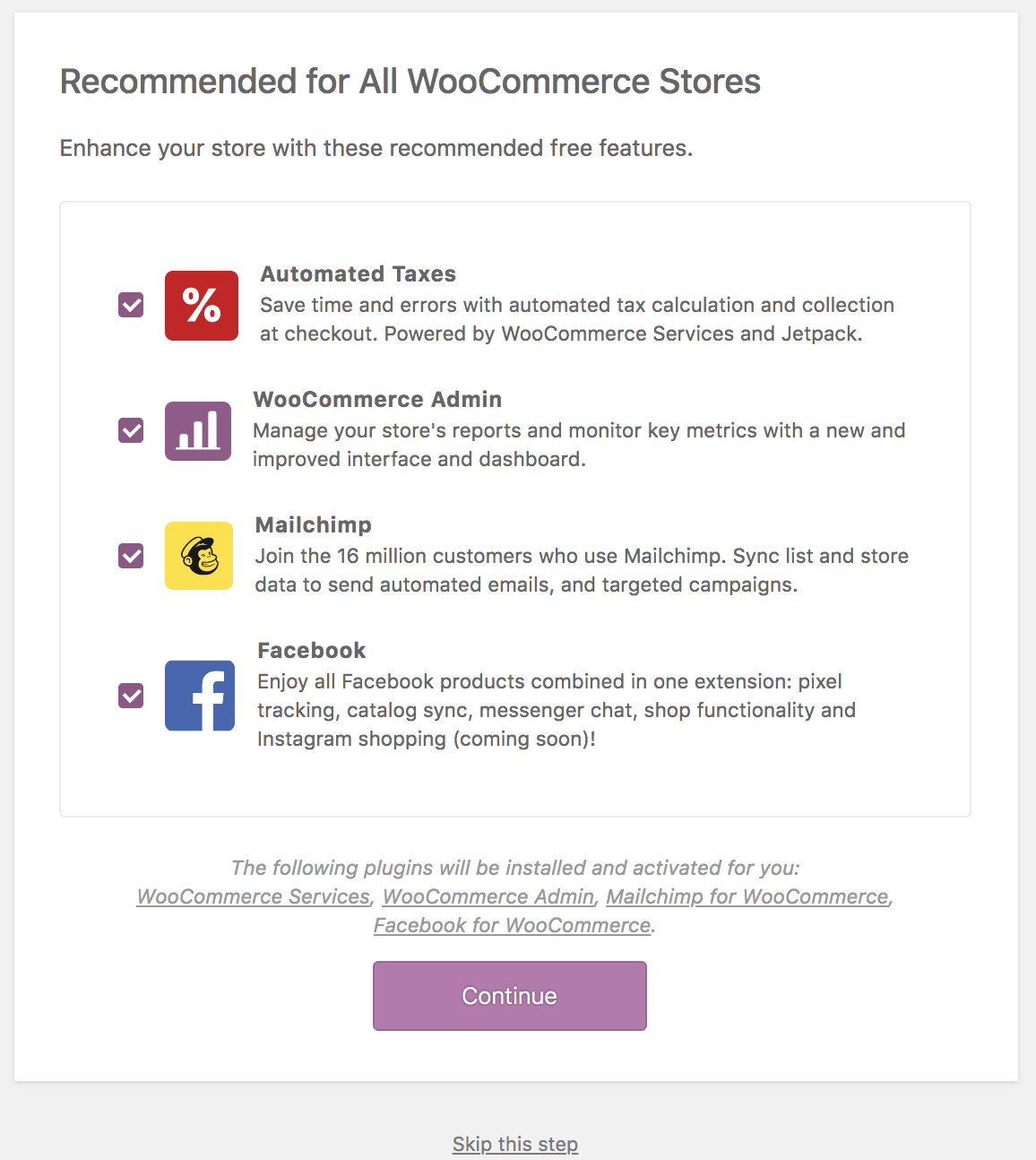 You can choose some optional extensions for your new store.
Our free Storefront theme can be installed.
WooCommerce Admin is a new interface for managing your store, with improved reports and a dashboard to monitor key metrics of your site.
The Mailchimp for WooCommerce plugin allows you to automate emails, send promos, and build mailing lists.
Facebook for WooCommerce brings your products to social media.
Automated Taxes requires a Jetpack connection. If you selected this option, you will be prompted to activate and connect.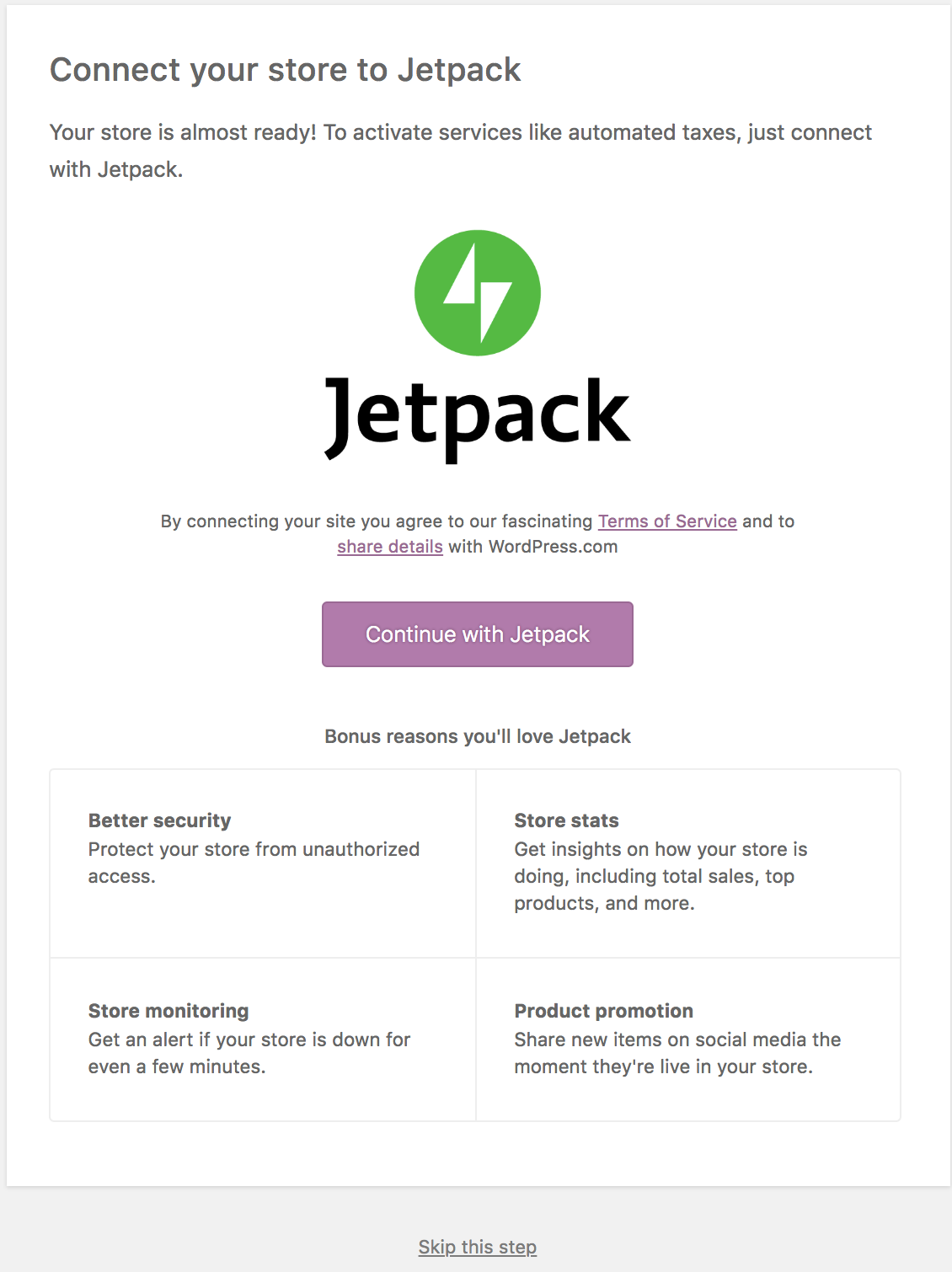 Ready!
Setup Wizard is complete. As a next step, you can:
Sign up for our newsletter.
Select the Create a Product button.
Use the Built-in Product Importer to upload products via CSV.
Review and change your settings.
Watch our WooCommerce Guided Video Tour or read Getting Started.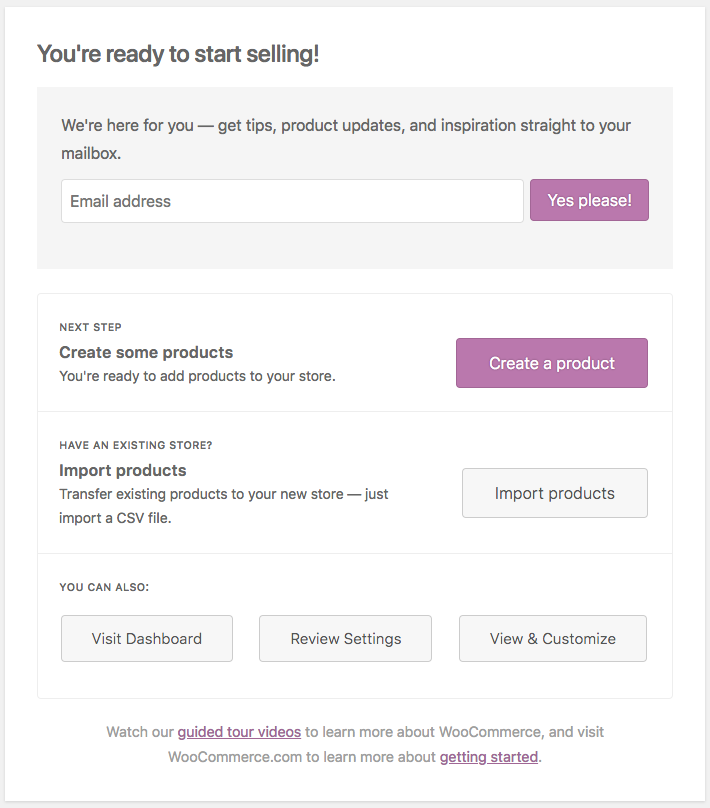 You can run the Setup Wizard, if you skipped it when installing WooCommerce. Go to: Help > Setup Wizard and select Setup Wizard.