The Product Filter – Reset widget provides a means of resetting all currently active live product filters.
This way, the visitor can simply click a button to clear all filters at once.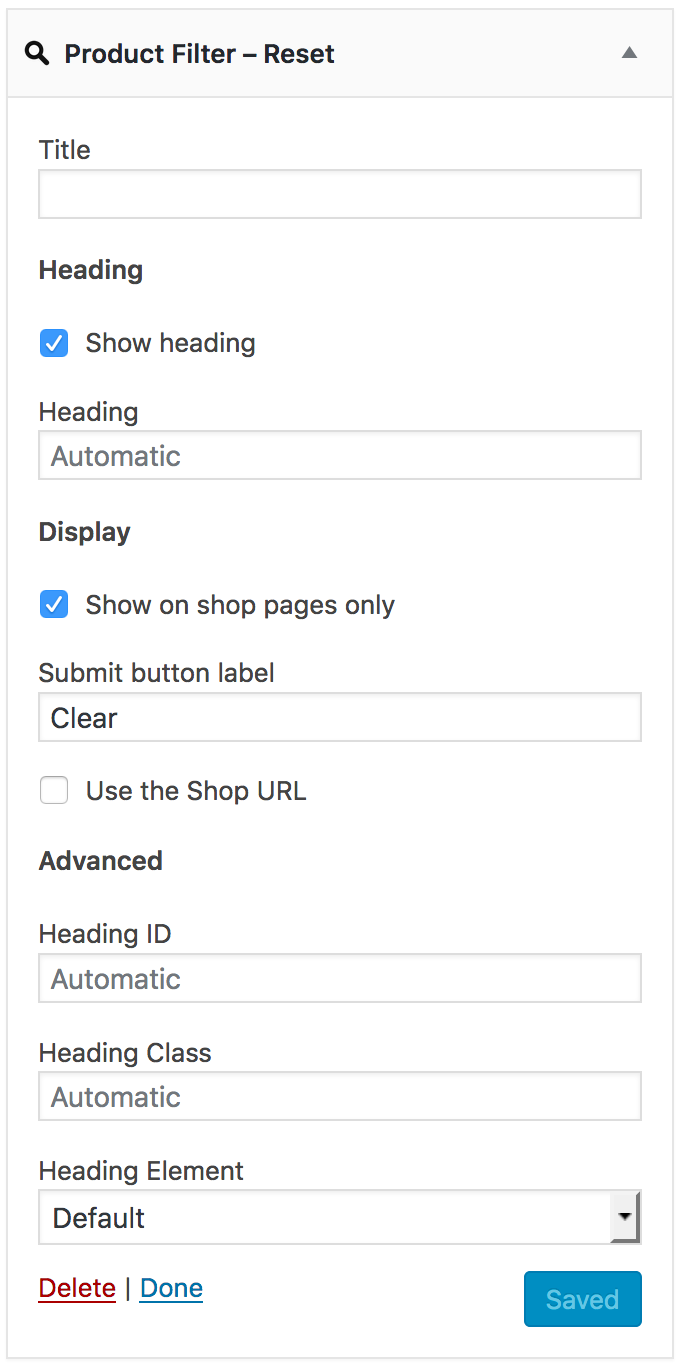 The Title field allows to set the title of the widget. It's useful to leave this empty and use the widget's heading instead. The heading will be hidden when there are no filters to clear, it will show when there are active filters that can be cleared.
Show heading – This option will display the heading.
Heading – You can use a customized heading or leave it empty to use the default. The heading is not displayed if there are no filters to clear.
Show on shop pages only – Use this option to display the widget on relevant shop pages only. That includes the shop page, product tag and product category pages etc.
Submit button label – Here you can input a customized label shown on the button that clears filters or leave it at its default.
Use the Shop URL – With this enabled, the link would point to the shop page instead of the current page. This has no effect when the widget is used on the shop page.
Heading ID – The ID used for the HTML element of the heading.
Heading Class – The class used for the HTML element of the heading.
Heading Element – The HTML heading element.