Having a customizable e-commerce platform means that there are a lot of settings available to tweak. The wizard takes you through all necessary steps to set up your store and be ready to accept payment!
Immediately after activating the plugin, you are taken to the onboarding wizard. You can use the wizard, or skip it and manually set up everything.
The wizard first helps to set up pages needed for an e-commerce store, such as the shop page, cart page and checkout. Select Continue to automatically install pages.
Next is your store's location, currency and dimensional units for shipping calculations (cm, inches).
WooCommerce automatically detects your location using the IP and selects the country, currency and units. Confirm that the data is correct, and then select Continue.
Shipping and Taxes can be enabled for your store, if needed.
If you enable taxes, further options will appear. Choose how to enter prices, with/without tax, and check the list of taxes WooCommerce will create for you (can change later). Consult a tax professional to ensure rates are correct.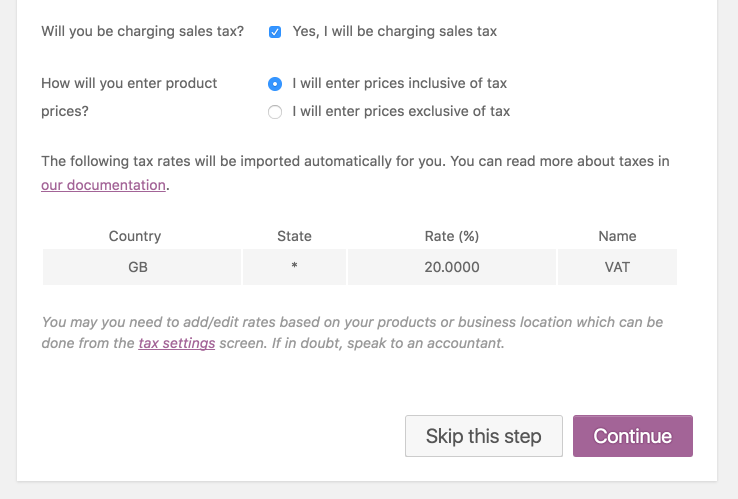 Select Continue when you're satisfied.
Finally, how you want to be paid.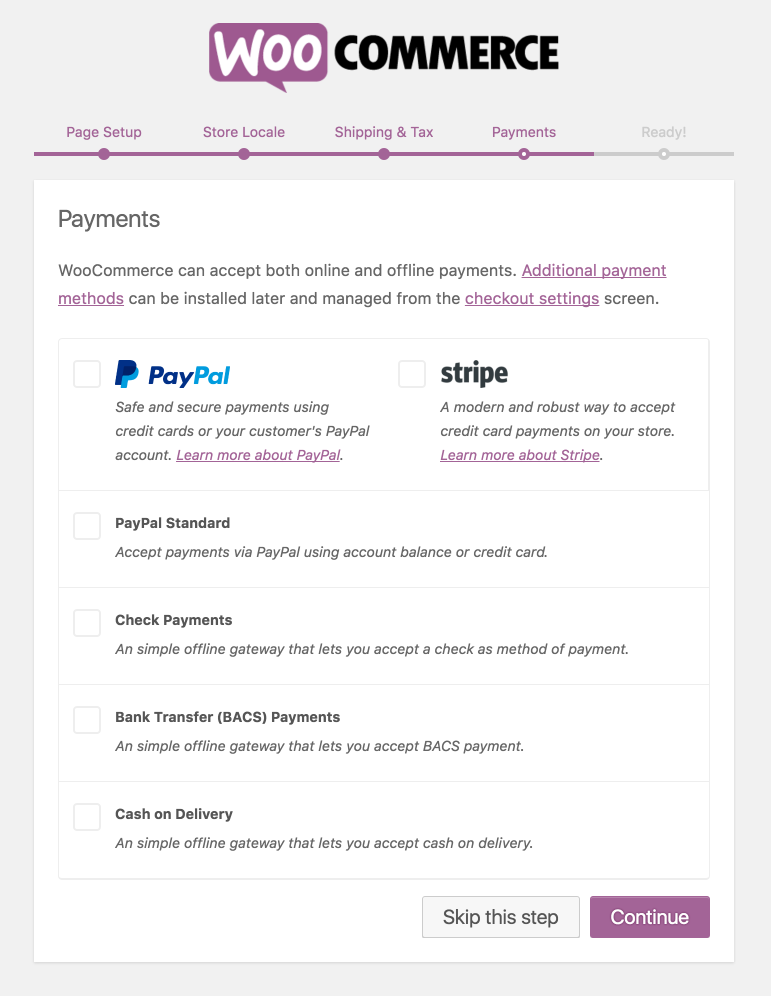 PayPal powered by Braintree and/or Stripe — free, separate plugins we maintain — are downloaded automatically from WordPress.org.
If you enable PayPal Standard, enter an email address associated with that account.
The wizard is complete, and now you're ready to start selling. The only remaining action is to add your products. Select the big Create your first product! button.
Or you can click through to access our setup guides and educational resources.
If you've skipped the wizard when you installed WooCommerce, you can run the wizard again. Go to: Help > Setup Wizard and select Setup Wizard.