Product variation table plugin for WooCommerce allows store owners to display the table for all the product variations on the product page.
Download Product Variation Table for WooCommerce and have your .zip file
At the WordPress admin panel, go to the Plugins section, and click 'Add New' to upload and install the plugin you just downloaded from WooCommerce.
Upload the .zip file to proceed with the installation.
Wait until the plugin installs. After successful installation, activate the plugin, and move on to configuration settings.
At the WooCommerce admin panel, go to Products and add or edit any variable product.
In product settings move to Product Data section and click Variation Table tab. Here you will find all the  data for variations such as title, price, image, short descriptions, stock, etc.
If you do not want to use global settings then check the Don't use global settings option and enable the variation table for product specific setting.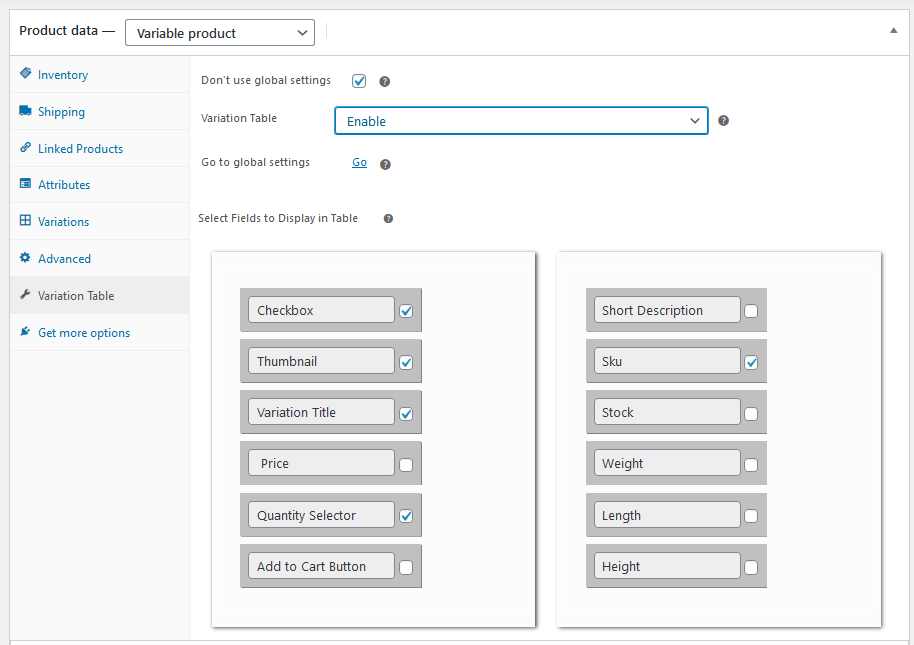 Now you have to select the fields you want to display in the variation table.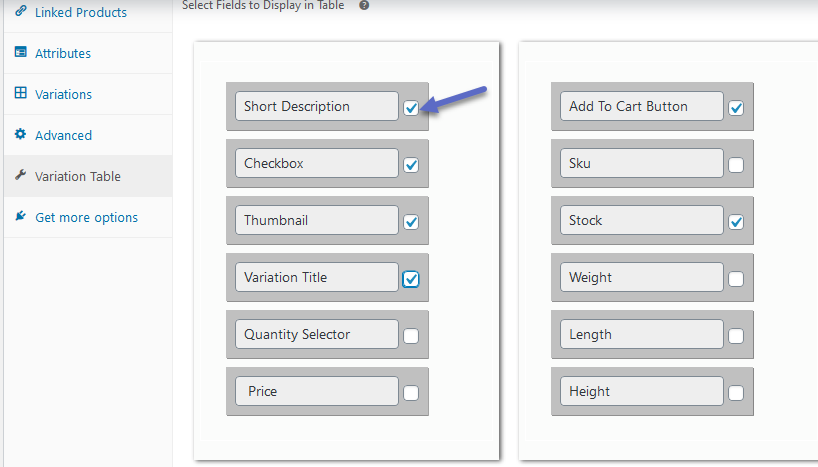 You can also sort the order of fields by dragging and dropping the fields.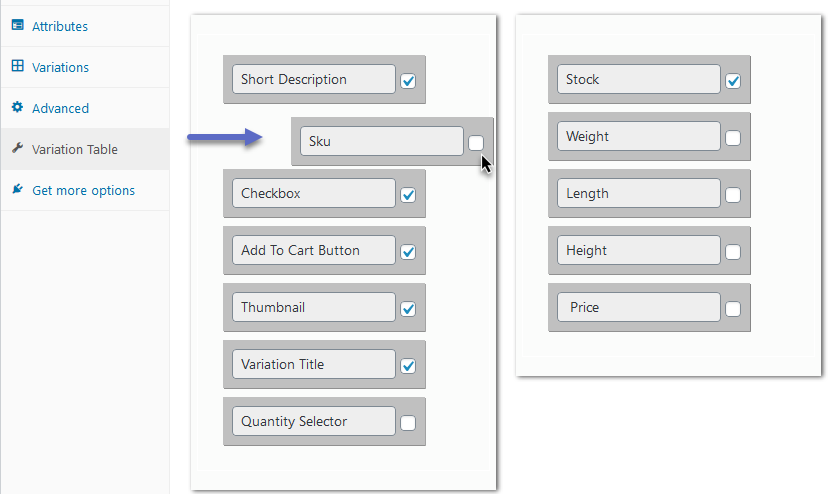 At the WooCommerce admin panel go to WooCommerce > Variation Table to find the general settings for the variation table plugin.
Here you will find the 4 tabs for settings.
Basic Settings:
You can set the following in the basic settings.
Ajax Action (Enable/Disable Ajax Action)
Display Variation table (Before / After Single Product Summary )
Add to cart Button Text ( Customize Add to Cart Button Text )

Table Design:
Here you can customize the design of variation table or you can go with the default design.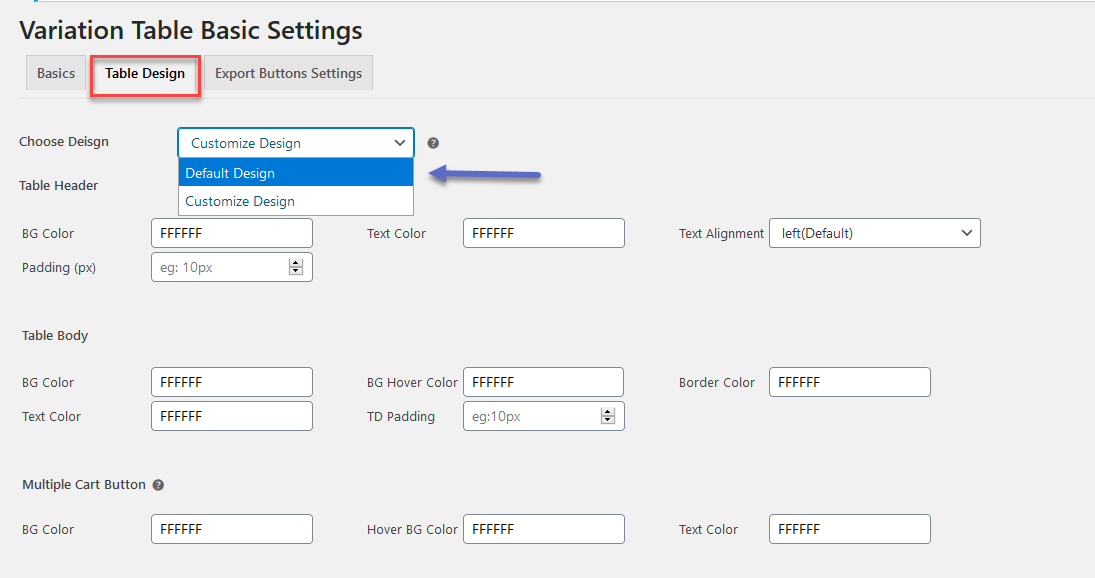 Export Button Settings
In this tab, you can select from the various export buttons which you want to display on the product page.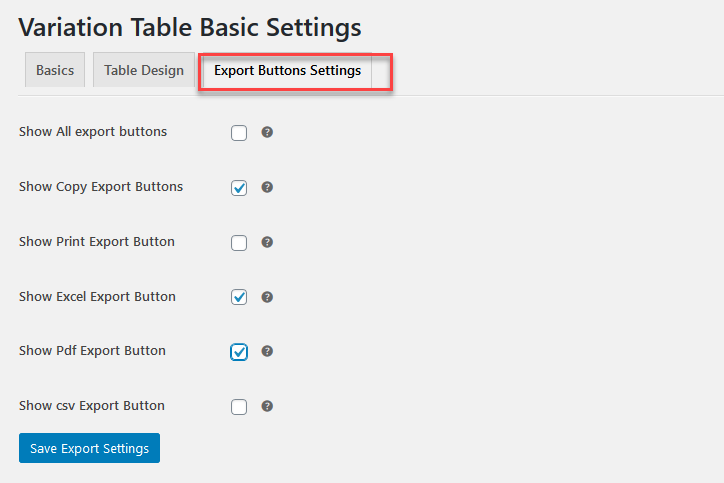 Global Settings
You can also set variation table globally, which will be applied to all the variable products automatically. However you can use exclude the specific product or categories, if you do not want to have global settings for the.