Smart Coupons provide a powerful, "all-in-one" solution for gift certificates, store credits, discount coupons, and vouchers extending the core functionality of WooCommerce coupons.
This doc article explains how you can set an expiry time for a coupon along with the expiry date.
Sometimes you may want to run an offer only for a few hours. The WooCommerce core doesn't provide any such feature. It allows you to set an expiry date which means you can set the expiry of a coupon in multiples of 24 hrs. Smart Coupons provide you the feature to set an expiry at any given time.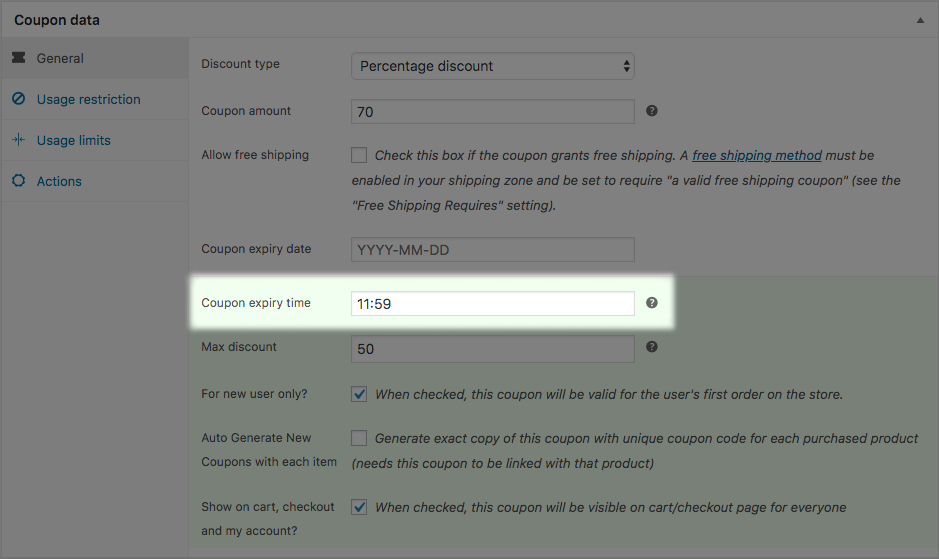 Create a new coupon or open an existing one
Go to the tab "General"
Look for the field "Coupon expiry time". Click on the field to open the time selector. You can either use the slider to set hours & minutes or you can directly type in the field provided. You'll have to set the time in 24-hr format.
Publish or save the coupon.