Smart Coupons provide a powerful, "all-in-one" solution for gift certificates, store credits, discount coupons, and vouchers extending the core functionality of WooCommerce coupons.
This doc article explains how you can display any message on a cart after applying a coupon.
This is an amazing feature of Smart Coupons. Because this allows you to interact with your customers on applying a coupon. If you want to say something or offer anything to your customer who uses a particular coupon you can easily do it with this feature.
How to configure coupon message ↑ Back to top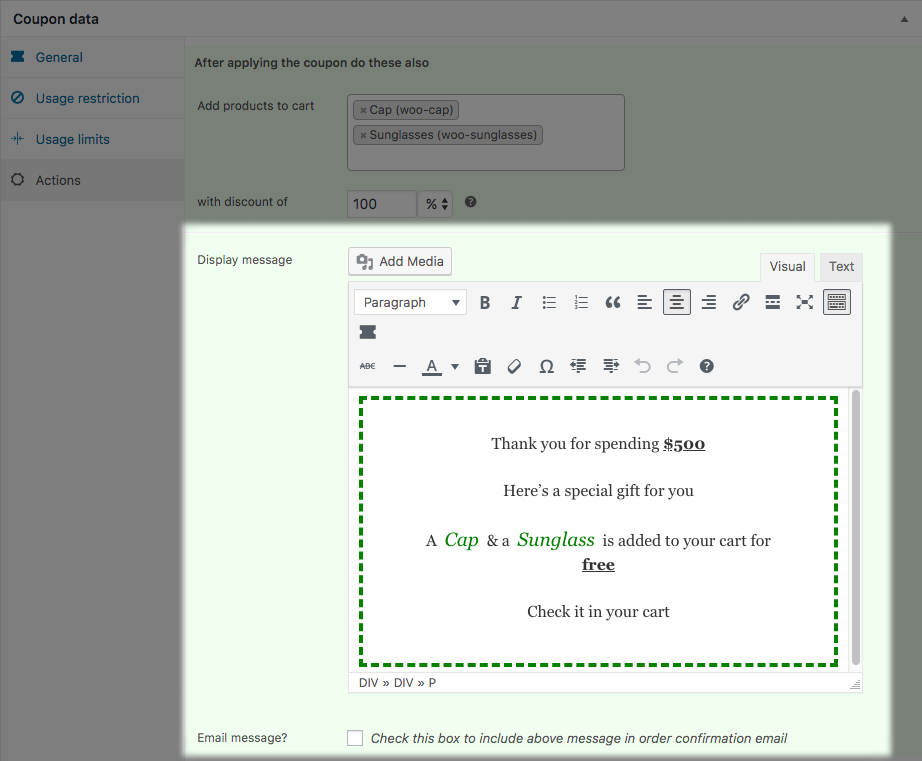 Go to WooCommerce > Coupons
Create a new coupon or open an existing
If you're creating a new coupon, set discount type, amount & other settings as per your requirement
Go to the tab "Actions"
Look for the field "Display message"
Add the content of the message in the provided WYSIWYG editor. You can format it as per your needs. This message will be shown to the customer who will apply this coupon in the cart.
Optionally, you can enable "Email message?". If enabled, the coupon message will be also be emailed to the customer in the order confirmation email.
Publish or save the coupon.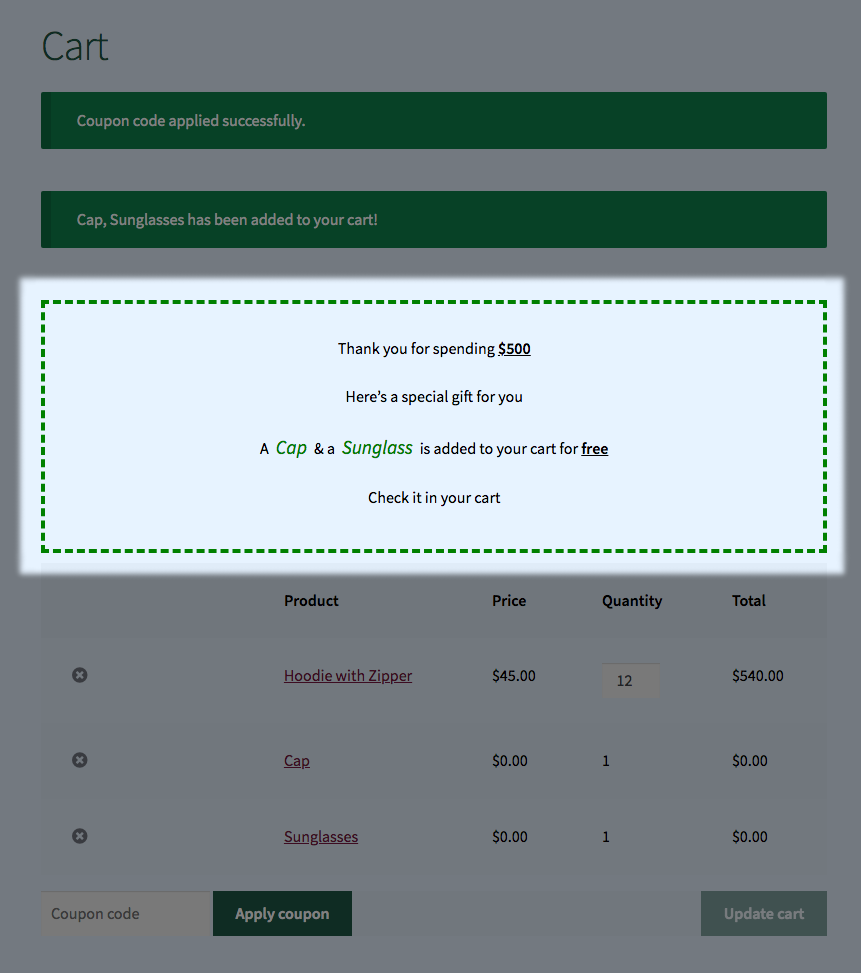 Display additional benefits that you're offering after using a specific coupon
Display another coupon code along with a custom message
Promote any other content like audio, video, URL, etc.
Display instructions, terms & conditions of the coupon usage
many more…