Manage purchases and subscriptions from WooCommerce.com directly within the WooCommerce plugin as of version 3.1.
Purchase, connect, download products and activate keys, all in one place.
We took the former standalone WooCommerce Helper plugin and merged it with WooCommerce. How can you make use of this new feature?
I am already using the WooCommerce Helper
Update WooCommerce to the latest version (from 3.1 onwards) and the new 'helper' migrates the existing connection between your site and your WooCommerce.com account.
Next steps
If you were sharing a subscription key (i.e., An extension you did not purchase on your own WooCommerce.com account), you need to ask the original purchaser to share that extension with you. This can be done using the Collaborators feature on WooCommerce.com accounts. Once they share this subscription with you, it appears in your list of products and allows you to access and manage.
If you prefer to take ownership of extensions purchased on your behalf using a different account, or have ended up purchasing products across various WooCommerce.com accounts, visit our Help Desk and request a transfer of extensions between accounts.
I have not used the WooCommerce Helper before
WooCommerce has a new tab under Extensions in the menu as of version 3.1.
1/ Go to WooCommerce > Extensions.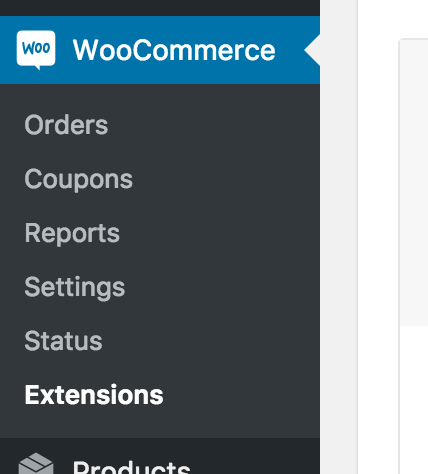 2/ Select My Subscriptions, and follow the prompt to connect your site to your WooCommerce.com account.
Note: You can have multiple self-hosted sites connected to one WooCommerce.com account, but only one WooCommerce.com account connected to a site at a given time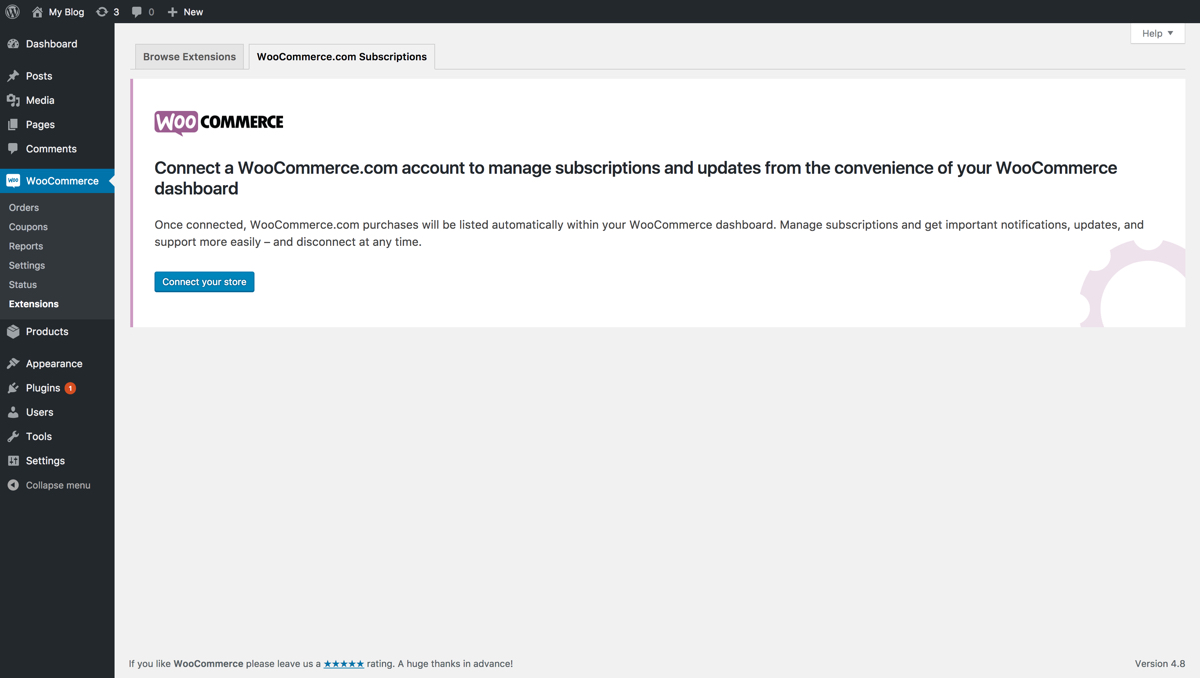 3/ Click the Allow button to approve the connection process.
Once you have connected your site and account, any purchases made personally or via the Collaborators feature with the connected WooCommerce.com account will appear in your list of My Subscriptions to manage.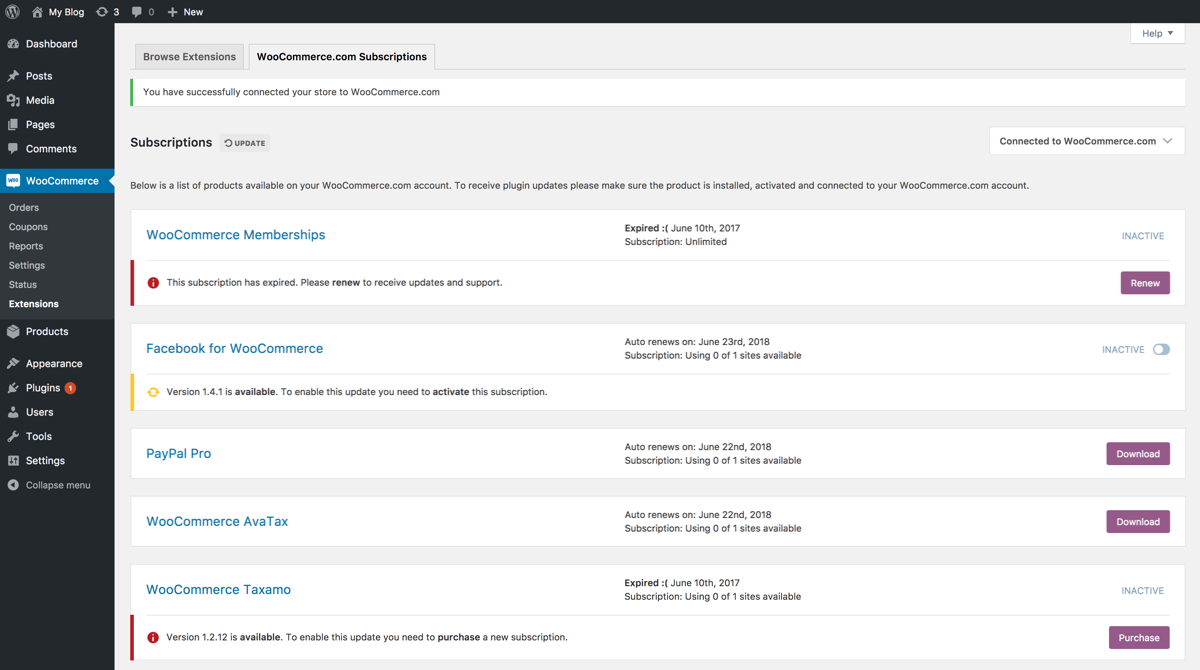 Next steps
Download extensions directly from your site
Activate/deactivate the subscription on your site
Receive updates and support for your connected extensions
Purchase a new subscription if you have already reached the maximum number of activations for that extension
Enable auto-renew for subscriptions that are expiring
Purchase a new subscription for extensions that have expired
I don't wish to update to WooCommerce 3.1x. ↑ Back to top
Directions for the former WooCommerce/WooThemes Helper are still available at documentation for WooCommerce Helper, but are no longer being updated.
We recommend updating to version 3.1x or above to simplify management of your account, plugin and keys.