The Force Sells extension allows you to link products that are added to the cart together. This is useful for combining a service or required product with another.
For example, if you are selling iPad glass repair as a service, you can link a new glass display as a forced sell product.
Download the .zip file from your WooCommerce account.
Go to: WordPress Admin > Plugins > Add New and Upload Plugin with the file you downloaded with Choose File.
Install Now and Activate the extension.
More information at: Installing and Managing Plugins.
Different force sell modes ↑ Back to top
There are two different modes for forced sells:
Normal force sells
Synced force sells
Both types of force sells can be used when creating a new product or editing an existing one, and selecting the Linked Products tab in the Product Data meta box.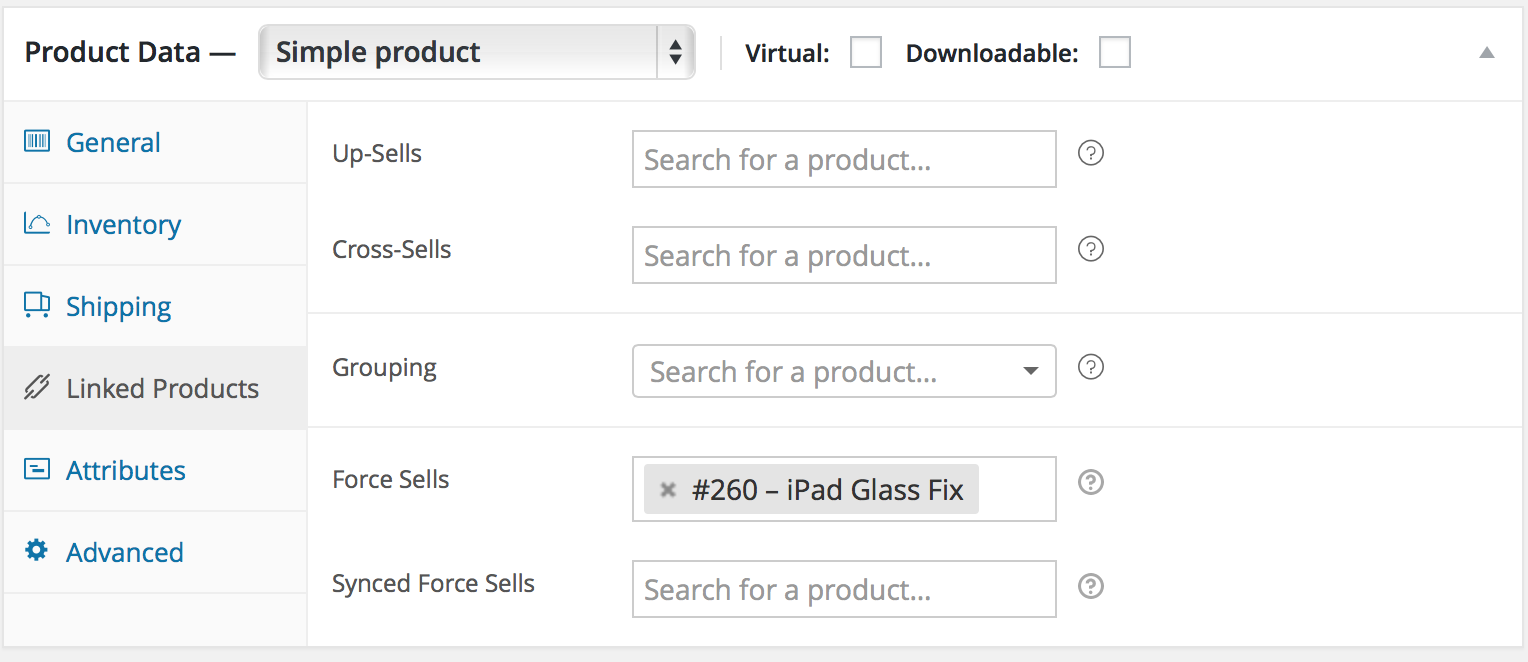 Normal force-sell products are added to the cart along with the main product in the same quantity as the main product. You can add a forced item by typing the name of the product you want to see added to the cart:
Added force-sell products can be removed and the quantity changed in cart by the customer.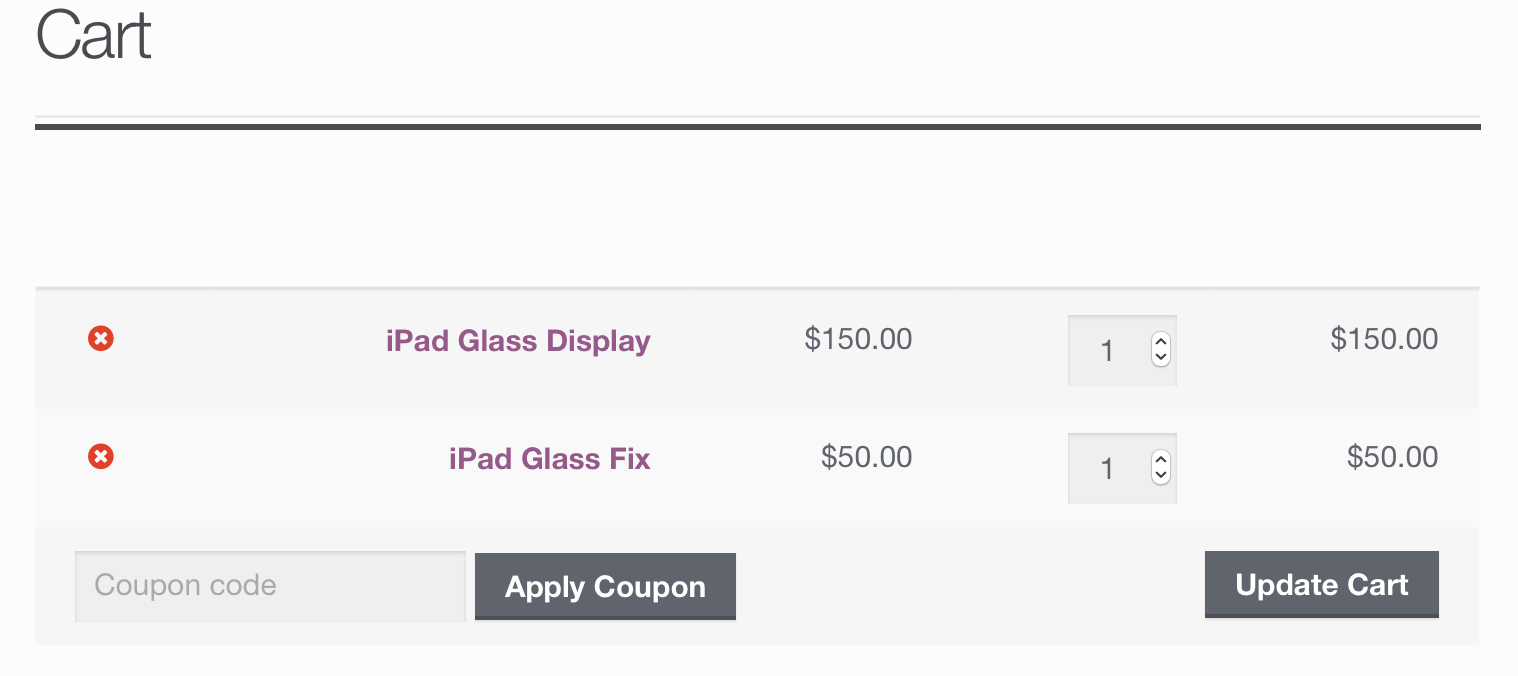 Synced force-sell products work the same way as normal force sells. The difference is that customers can't remove a synced force-sell from the cart or change the quantity. If the main product is removed, the synced force-sell products are removed.
It is the same for quantity. If the quantity of the main product is changed, the quantity for all synced force-sell products will change.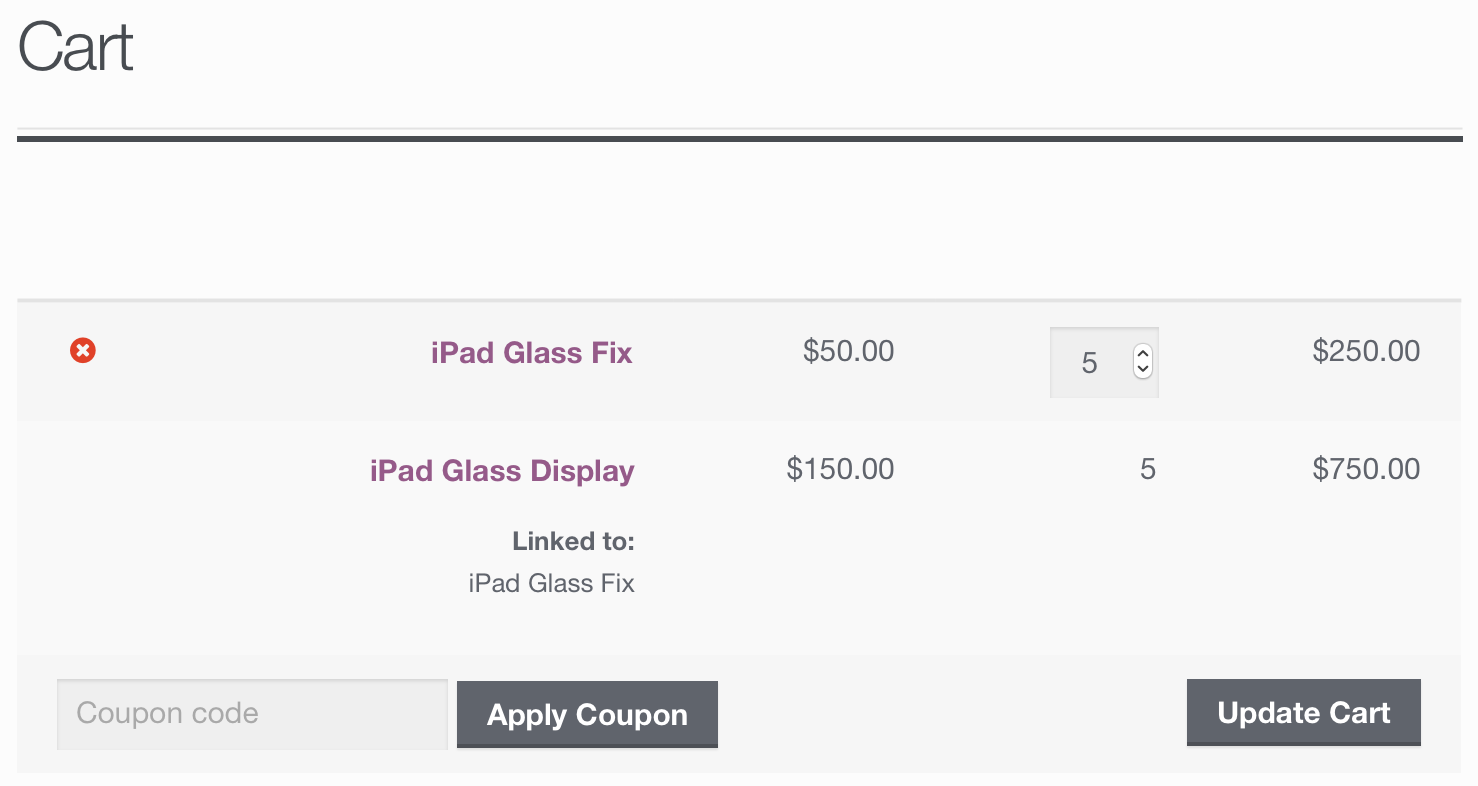 Only force sell one product ↑ Back to top
Note:
We are unable to provide support for customizations under our
Support Policy
. If you are unfamiliar with code/templates and resolving potential conflicts, contact a
WooExpert
.
If you want to use WooCommerce Force Sells to add only one force-sold item per product, use the following snippet in your theme's functions.php file:
Have a question before you buy? Please fill out this pre-sales form.
Already purchased and need some assistance? Get in touch with a Happiness Engineer via the Help Desk.