Susan is the director of a local museum and wants people to book online to have competitive prices on the market.
Museum is closed on Mondays, Christmas and January 1
You can book for a day, then come when it's best for you, there's not a preferred time
Adult price is $ 10 per ticket and children is $ 5
Maximum number of people each day is 250
On Sunday adults pay half price and children ticket is free
You must print your booking receipt as the barcode on it will be needed to verify your ticket (optional, you need WooCommerce Order Barcodes 1.1.1 for this)
Create a bookable product for the museum and configure it like this:
Configure the General tab:Add Availability:Add Costs:Set different prices for different Persons:

This step is optional as you need to install WooCommerce Order Barcodes to get it working. If you have it, be sure to activate it and check it's settings in WooCommerce > Settings > General to fit your needs.
This is what the visitors to the website will see: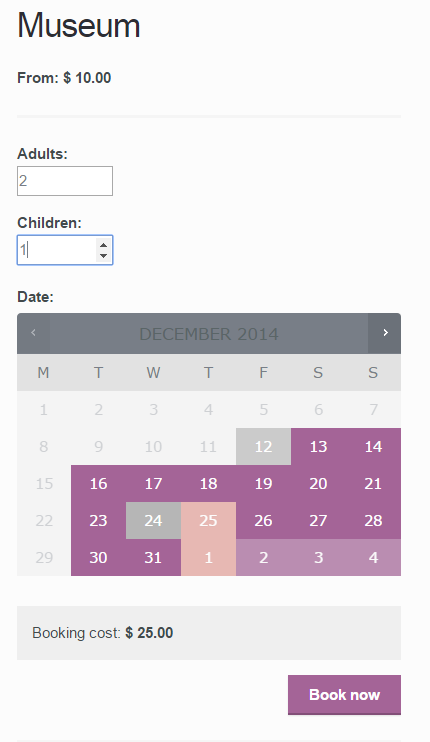 If you are using also WooCommerce Order Barcodes try to order the product, you will get this in the Thank you page: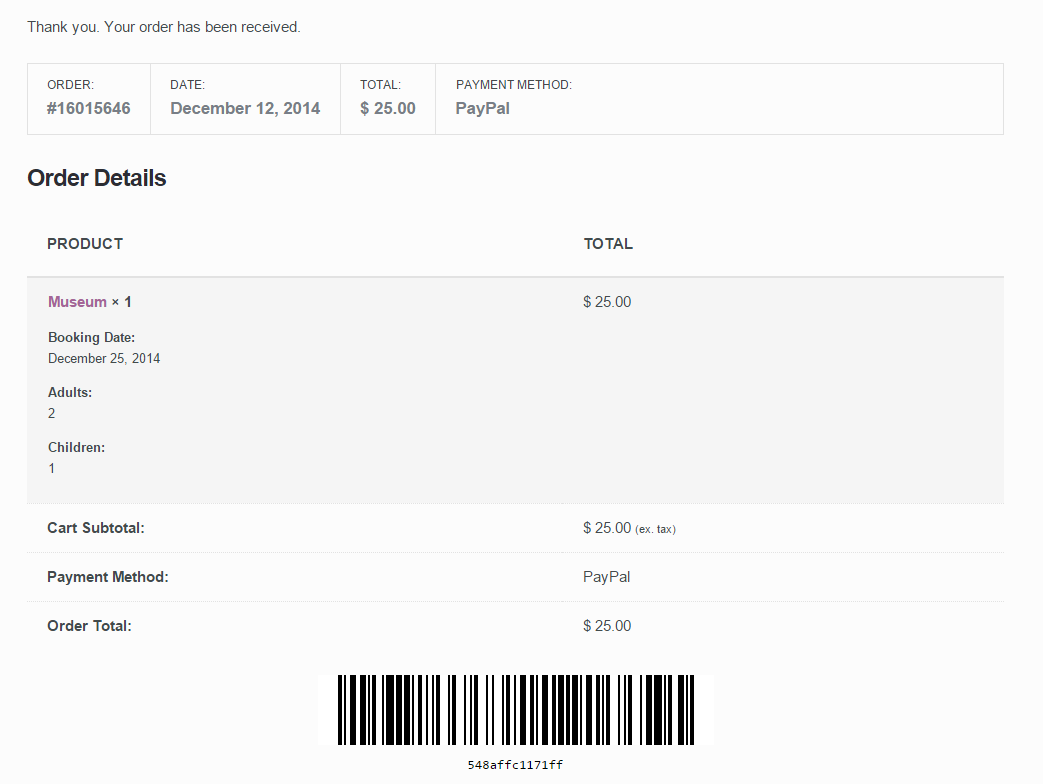 Ask your customers to print this page and bring it with them because the barcode is needed to check the validity of the payment.
Have a question before you buy? Please fill out this pre-sales form.
Already purchased and need some assistance? Get in touch with a Happiness Engineer via the Help Desk.