---
We will continue using the same "Sunglasses" product that you've set up in the first tutorial: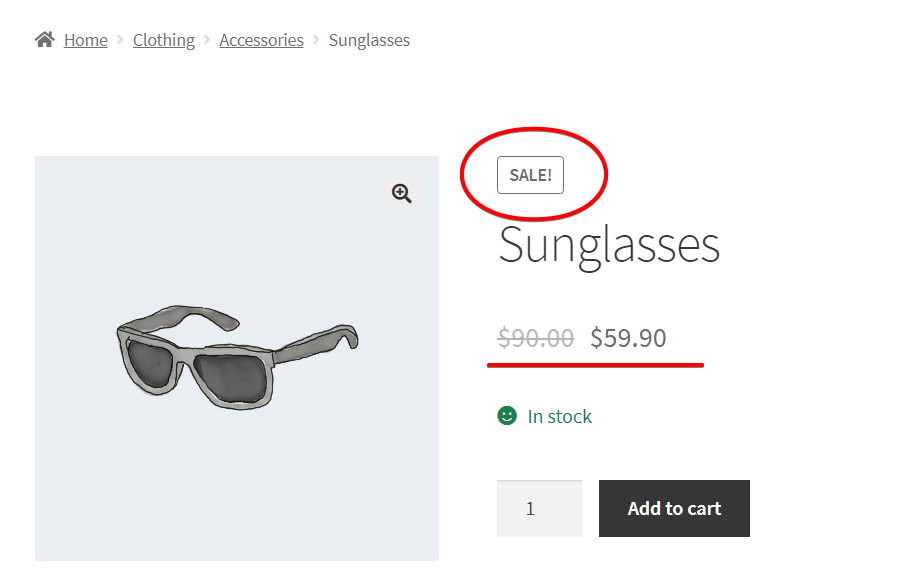 Because you've configured the "Introductory Offers" workflow, the sale ended automatically after the first ten orders. Clients are now buying the sunglasses at the regular price.
Now you want to give Assistant a new challenge. When you have your entire stock almost sold, you'd like to get rid of the few remaining items quickly.
Let's set up the Low Stock Clearance workflow… ↑ Back to top
Go to (Admin) -> WooCommerce -> Assistant and click the Low Stock Clearance workflow: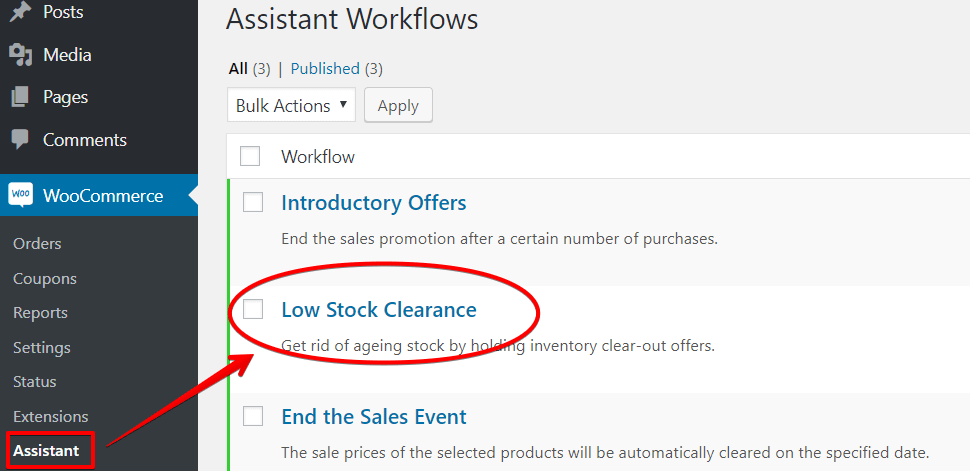 This workflow has two settings: the Threshold and the Discount percent:
Here you put the number of items in stock that you consider to be low enough to start the automatic clear-out.
70% off is a popular option for clearance sale these days…
Tip: you can add multiple Rules and set up different discounts for different product categories.
In the first "How-to" article, we applied the Rule to only one product. It is possible, however, to apply to a category or to several categories: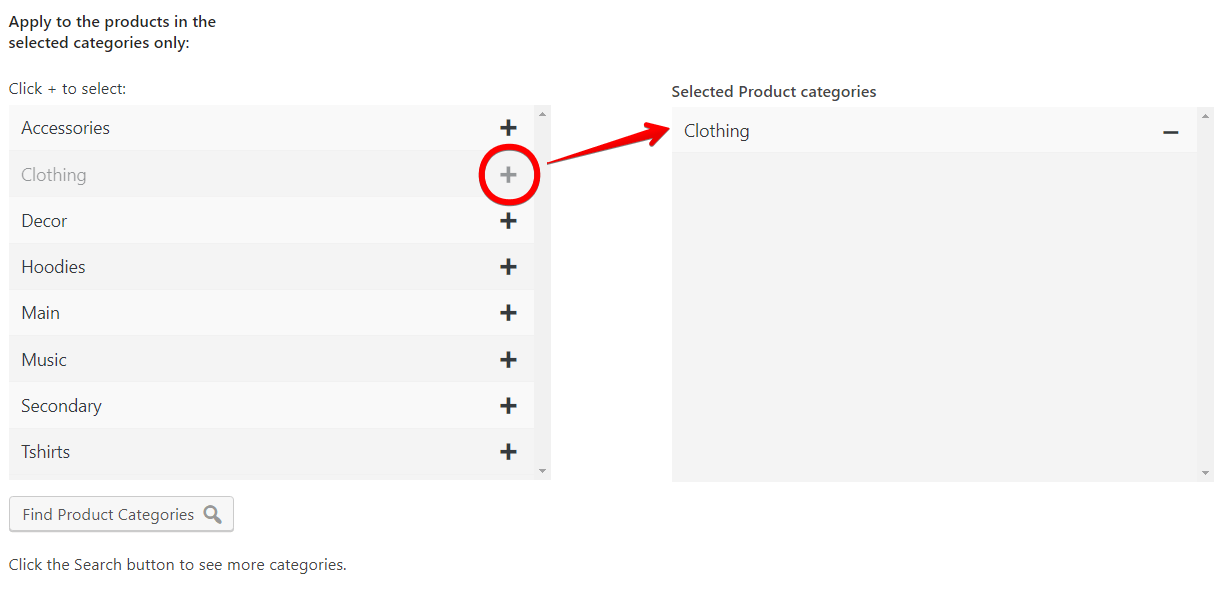 When the stock becomes low, the workflow's rule is triggered. You can let it send a notification email to Administrators and/or Shop managers: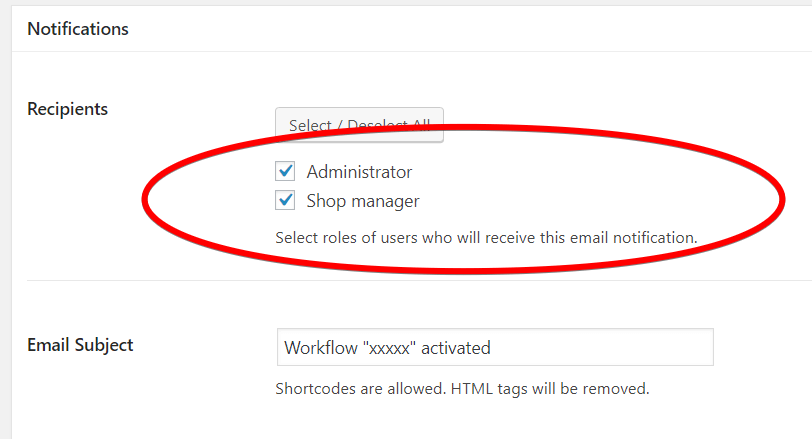 "Published" means that the Workflow is active. "Draft" – inactive. When you finish the changes, click the "Update" button at the top: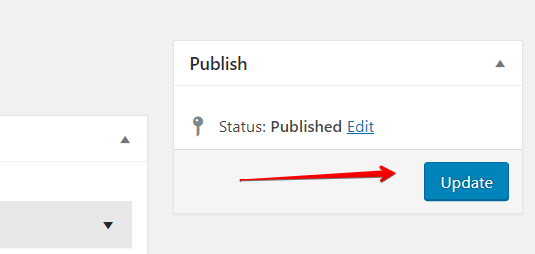 That's all! No hard work required.
This workflow's rules are triggered by completed orders. If the "threshold" order is "Pending Payment", nothing happens yet.
The sale starts immediately. The person who just bought the product at full price may come back and see the price dropped.
---
We thank you for your interest in our WooCommerce extensions. Please share your thoughts and give us fresh ideas: Contact Us.